Surprise!
The Dhahran Art Show was last weekend and I was totally surprised that my piece "dream" took first place in the Fiber Arts category!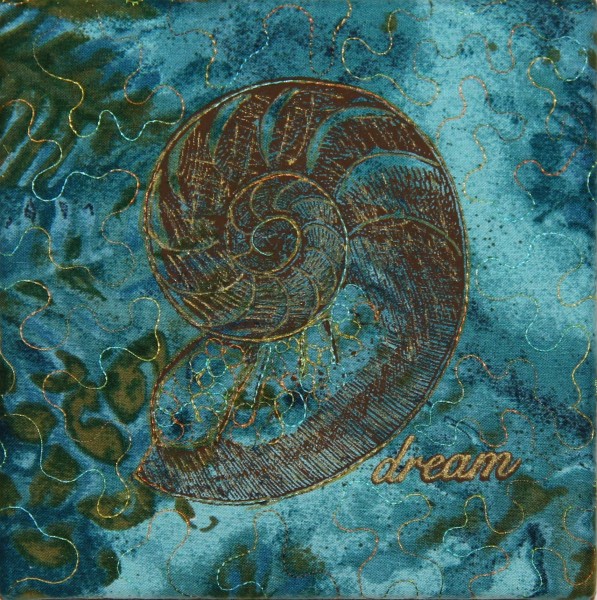 This piece was thermofax screened onto commercial cotton and then quilted with fun variegated thread. It is mounted on stretcher bars and measures 6″ x 6″ and I love to keep it on an easel in my studio!
When all of this talk of building a website and making art began, I felt that I needed to learn how to take pictures of my art. I am still learning, but what I hadn't expected was to fall in love with photography. Yet another surprise!! Just for fun, I entered two pieces of my photography in the show.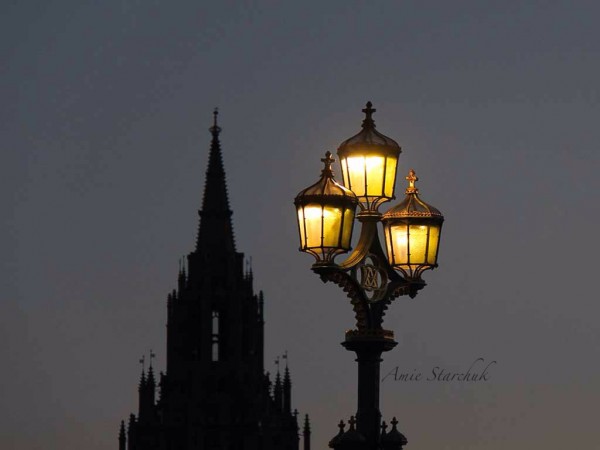 Nightfall London was taken in August. Speaking of surprises, the trip was a surprise for my birthday, complete with surprise guest from far away!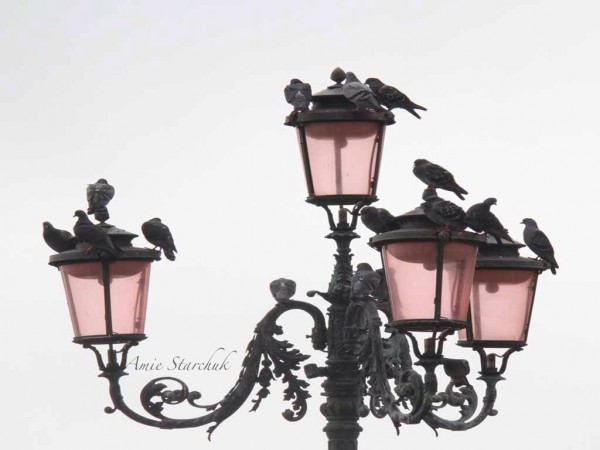 Venetian pigeons was taken in Venice last fall. I just love the color of the lamps.
These photographs were printed on canvas and mounted on 2″ thick stretcher bars measuring 12″x 12″. I really liked how they looked. The final surprise of the weekend was that these two photos sold at the show. I was thrilled!
Surprises are such fun. I would love to know what was your best surprise ever!
Organized under Photography, Surprise, Travel.