I have been consumed with childhood memories as of late. There is no rhyme nor reason too it, just reaching back for some cherished moments.
As a kid, I remember spending long lazy summer days close to the edge of boredom. Then it was out with the blankets, I would build a fort. Clothes pins, blankets, lawn chairs and voila, a fort hideaway.
The most important part of this fort was one blanket inparticular. A quilt, made by my grandmother, hand quilted. I wonder now what I was thinking, using that special treasure. We used it all up. Seriously, there was nothing left of that quilt, it was very well loved to the end!
So when I was gifted some thirties prints, I was taken back to that quilt from my youth, from those hot summer days. Drinking orange crush and reading Archie comic books to pass the time, all under that well loved quilt.
This is my version.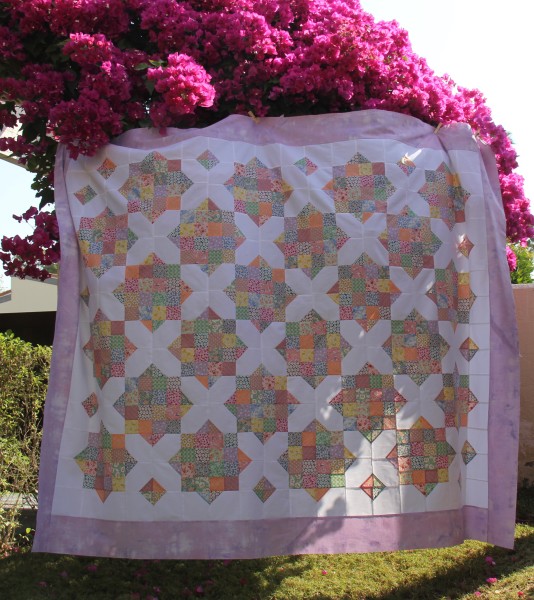 I'm pretty happy with this. The blocks are traditional, the fabrics reminicient of my grandmother's quilt, with a modern border.
I'm calling it "Memories of Mae" (that's my grandma!). It even fits on the tree with clothes pins!
Organized under Memory, New Work. One comment.