When I boarded a plane in 2001 headed for Saudi Arabia, I had no idea what the next number of years would bring my way.
And never did I dream that it would include the talented, VERY talented, Philippa Naylor.
If you don't know who Philippa Naylor is, you can check out her website  www.philippanaylor.com
In one of her classes, she taught us how to draft our own pattern with templates and curves. Here is my project from that class.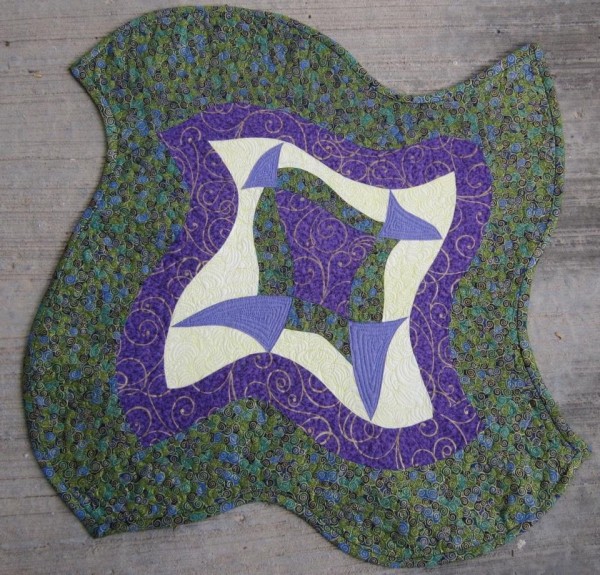 Philippa was so very kind and generous with her talent. She taught us her techniques methods and shared her invaluable advice.
But, oh the quilts!
One of my very favorite memories of my time spent in Saudi has to be Philippa's award winning quilts. She would show us her quilts in progress. She shared how they came to be. And to have witnessed her incredible talent and then to share in the excitement as she won a number of times at the Paducah Quilt show was just so special.  Of all those beautiful quilts that Philippa has in her gallery, I am thrilled to say that I have seen four of them in real life. And they are exquisite!
I am excited that Philippa has just finished writing her second book Applique Mastery. Her books contain beautiful photos and detailed easy to follow directions.
To celebrate all things Philippa, I am giving away a copy of her latest book!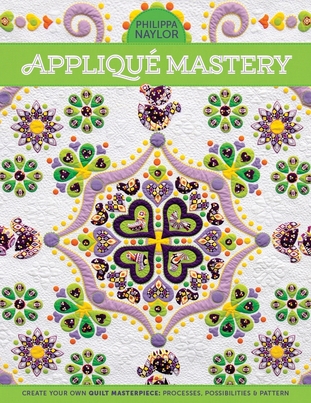 To enter, please leave a comment telling me which of Philippa's quilts is your favorite from her gallery here
Contest closes Sunday, September 21 at Midnight, MST
I will use a random number generator to select the winner.
Good luck!
And the winner is Cheryl Fricker! Congratulations!