The second part of this three part project I am currently working on is without a doubt the most difficult. It may well be the most difficult project I have ever done.
It starts here.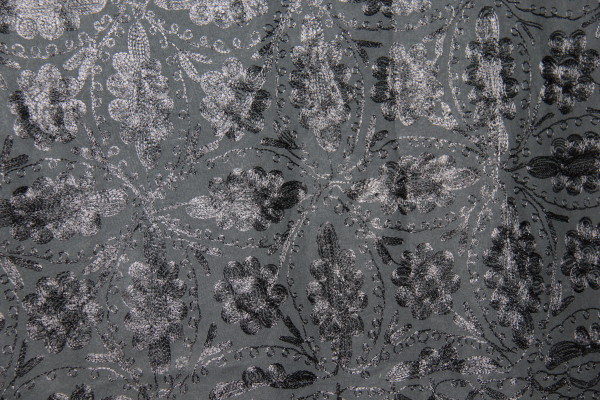 This is a Syrian table cloth. The embroidery is amazing. It was difficult to photograph, because it is black on black and it is stunning. These cloths were always abundantly available in the market place. Not so any more. They have been come increasingly difficult to find. And I needed this black cloth for my project. It took me a long time, I didn't want to cut it, I didn't want to part with it, but then I would think of the stories. The stories needed to be told, and I needed this cloth to tell them.
When preparing for this project, I had contacted  Collateral Repair Project   in search of some items to work with for my project. I was able to purchase what I needed for the project (more on that next time), but also included were biographies, horrifying stories of what these refugees had endured. It took me months to read them all, not because there were so many, but because of the stories themselves. The stories that needed to be told.
This was not a part of the original plan, or design. It became important to me. And as I worked with their words, to place their quotes on the quilt, it remained horrific, but it was their reality. I couldn't turn away. Real experiences, this is their life.
I needed the quilt to look war torn. I burned it.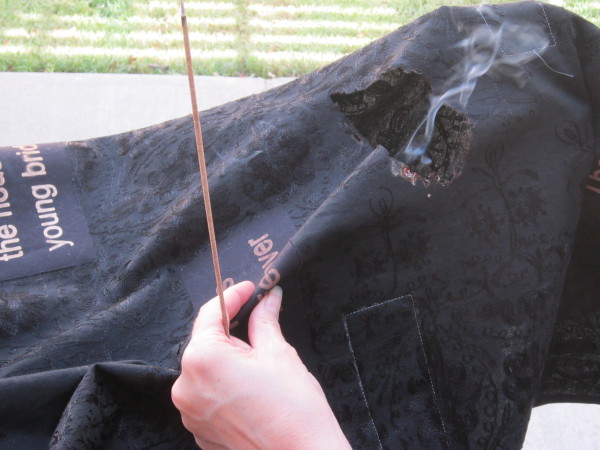 Then I filled parts of it with mixed media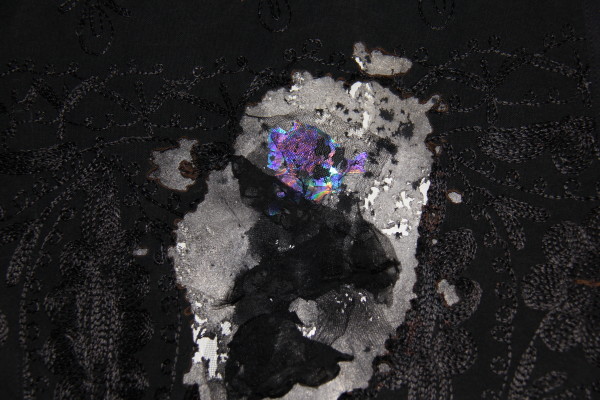 But the words. The words are the most important part of this story.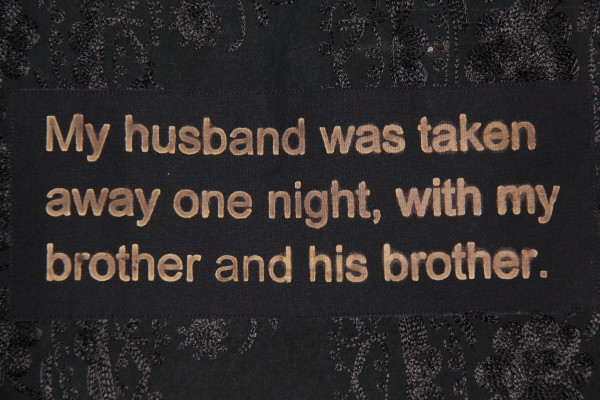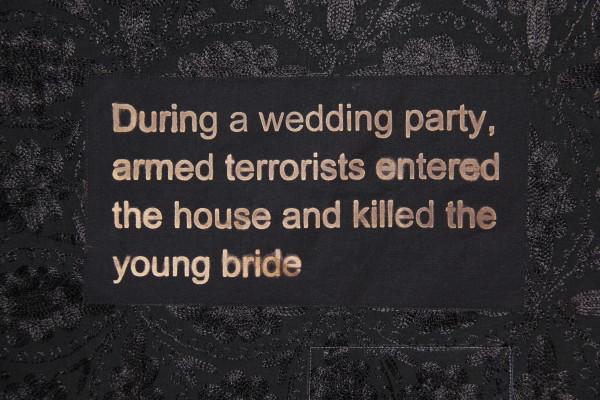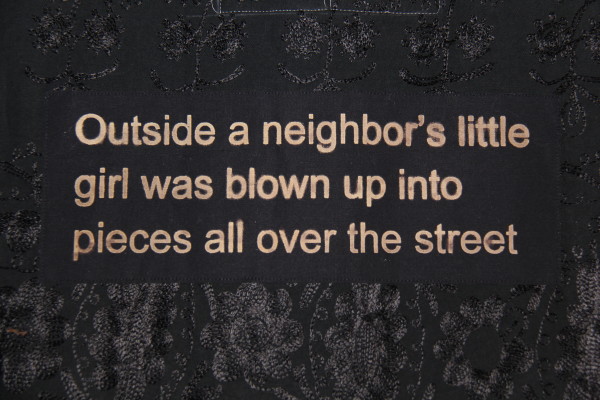 I have cried, ached and been inspired by these stories. These amazing woman. Their status is refugee, but their persona is brave, courageous, and for me, they are inspiring. They carry on, they do what they have to do to protect and provide for their children. They are wives and mothers who have left everything behind to get their families to safety.  And everyday that I am honored to work with their stories, I am grateful to know of their unbelievable trials and their ability to overcome and I am humbled.
For more information about Collateral Repair Project, click here