Forward!
I spent sometime recently choosing a word for the year. I am new at this. 2013 was the first time I ever chose a word, "imagine". Well, to be honest, it was a year that took me to unimaginable places, it was the most amazing year of my life! Here is hoping that in 2014, "forward" will work the same magic. I worked with a friend of mine who, when the going got tough, used to say to me, "keep moving forward"! I often find myself stuck in a rut, sitting, thinking, fretting, feeling the fear of creating when truly, if I just kept moving forward, the creativity would consume me! That is what this year is about for me. It is about continuing to make art, creating everyday, moving past the fear, onward to forward!
That said, here I am blogging, which is something I never envisioned for myself. Apparently forward is working.
I did some painting yesterday and was very happy with the results.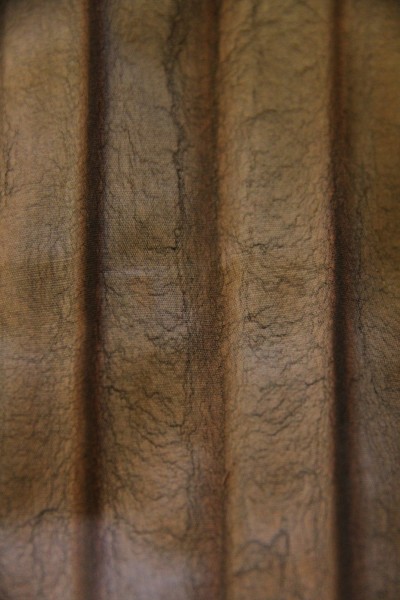 While the fabric was still wet, I folded it and left it to dry. I'm loving all this rich texture before I even begin with the piece. I have an idea where this piece is leading me!
I hope your New Year is going great!. I would love to hear about your choice of a word for 2014!
Organized under Word of the year.